New toy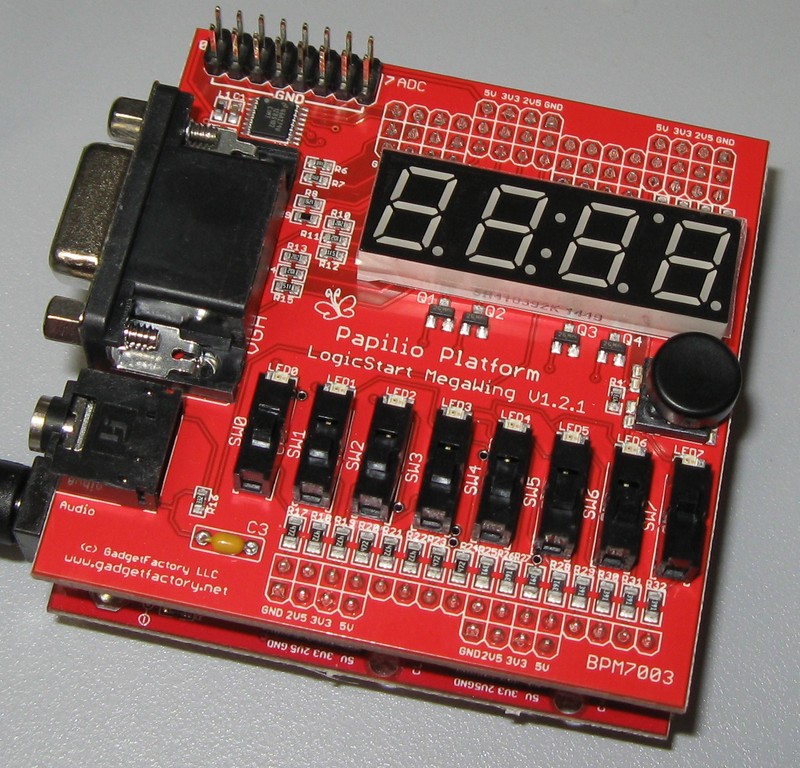 It is programmable but it does not (usually) run a program: it is an FPGA evaluation and learning board.
For lazy designers like myself, it beats building circuit prototypes the way I used to… 'some' time ago: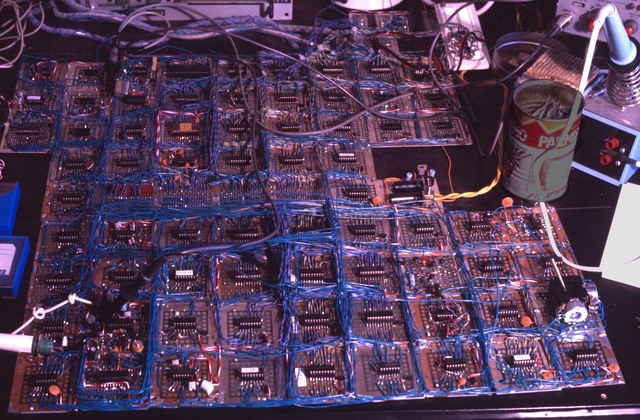 This video card (1979) was part of our industrial modular system and stayed in production for many years. Not in this form ;-)
Most of the ICs with white stick-on labels in the above prototype were ancestors of modern FPGA devices; they were called PALs.